WELCOME TO OUR SITE
Viking Power Limited….. A company dedicated to the power generation business with a range of products designed to support the industry when standard mass produced generating sets do not fit the end user's application. Our purpose is not to compete with the mainstream manufacturers but to complement their equipment with a range of standard or custom designed products that regularly form a part of power generation turnkey projects.
Established 1986 in Sydney, Australia as a generating set service company, Viking has supplied power generation equipment and support in Australia and Asia Pacific region for more than 25 years.
Our extensive power generation expertise has been gained through previous affiliations and distribution agreements with a number of well-known generator set manufacturers including Onan, Cummins Engine Company and Kohler as well as our own in-house designed product lines and generator rental operations. Throughout the company's 25 year history ownership and senior management has remained unchanged
A CUSTOMER FOCUSED COMPANY WE LISTEN TO YOU !
Our Products and Services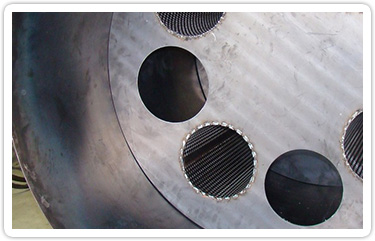 EXHAUST SILENCERS
Keeping in line with our company's policy of supporting generating set assemblers and manufacturers, we manufacture a range of standard and custom designed diesel engine exhaust silencers specifically designed for constant speed pump & generating set applications...

ACOUSTIC ENCLOSURES
Viking Power Limited have been designing and manufacturing acoustic enclosures, shipping containers and acoustic panels for generating sets and other rotating machinery since 1985. Our designs encompass a diverse range of equipment from small gasoline or diesel engines through to the soundproofing of large generating sets or pumps...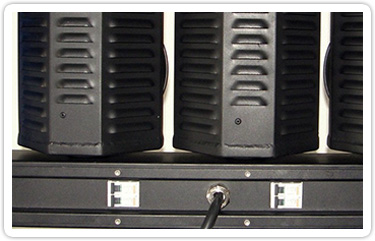 CUSTOM MANUFACTURING
In addition to manufacturing our power generation products we are always interested in looking at low volume
manufacturing opportunities that suit the sheetmetal machinery and electrical / mechanical tradesmen on our staff. We can offer the following capabilities and machinery that may suit your current or next project...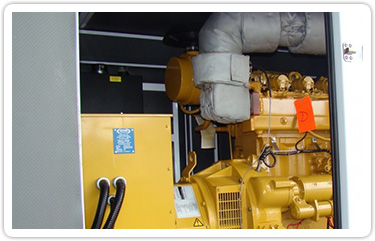 GENERATOR SETS
Our generator set capabilities focus on the design and manufacture of specialized power generation equipment to fulfill applications where standard commercial generating sets are not suitable. Viking's expertise covers silenced generating sets designed for film &television, mining, oil & gas units and many other applications....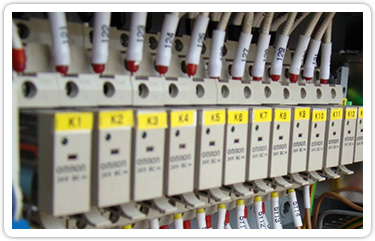 RESISTIVE LOAD BANKS
Well regarded in Australia for over 25 years as a reliable manufacturer and supplier of equipment for the power
generation industry, Viking Power Limited's range of resistive load banks are designed for a wide range of applications and can confidently withstand everyday use in a demanding industrial and rental environment....

ABOUT US
Viking have been established in the power generation indutry for more than 25 years. During this time we have earned a worldwide reputation for our engineering expertise and reliable, high quality power generation products, especialy for specialised applications.
Originally an Australian based company operating both manufacturing and generator set rental in Sydney, we are still Australian owned & and have the same Australian engineering and management team. Since 2006 Viking's Administration, design and manufacturing have been based in the Rayong Province of Thailand. This area is home to some of the largest industrial estates in South East Asia and is the local manufacturing centre for major
multinational companies such as Ford, GM and Toyota. Being based here has allowed us to continue offering high quality custom engineered power
generation products at competitive costs.

NEW PROJECTS & PRODUCTS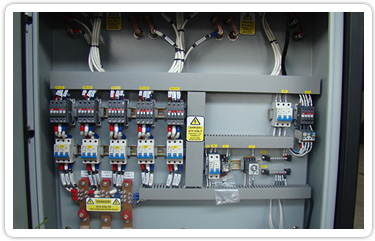 30 x 200KW LOAD BANKS FOR DATA CENTRE
We are currently manufacturing 30 x 200KW load banks with custom control systems to be installed at a new data centre in Sydney, Australia for a major international on-line sales company. The contract was negotiated by our Australian Distributor GENERATOR POWER Pty Ltd. Between Viking and Generator Power we met the customers budget and
requested short delivery time on the project.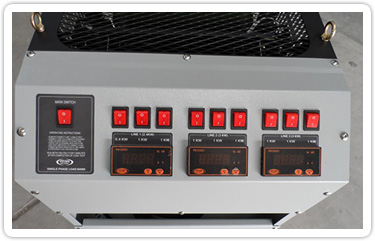 NEW SMALL 8.4 KW SINGLE PHASE LOAD BANK NOW AVAILABLE
We have just released our new 8.4 kw single phase load bank with the first delivery of 25 units delivered to our Australian distributor Generator Power. This small compact unit has three electrically isolated load modules, one at 2.4 KW and two at 3 KW. Step sizes are 1 +1 +0.4 KW on the first step and 1 +1+1 KW on the two other steps. Complete isolation of each load module allows the user to test up to three separate single phase generating sets at the same time. A real time saver for rental companies with a number of small portable generating sets. Adding the optional digital power meters gives the user an accurate readout of generating set performance including voltage, frequency, current and power. The load bank is cooled with a low noise (62dba @ 1 metre) electric fan allowing
continuous operation at temperatures up to 35 degrees Celsius. For further information you can download a complete data sheet HERE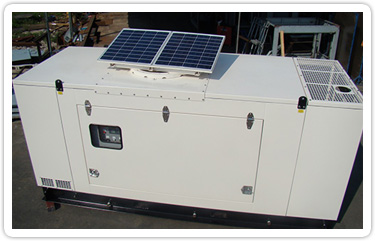 VIKING WIN PACKAGING CONTRACT FOR GAS GEN-SETS
In late 2014 we were awarded a contract to design and package a large number of natural gas fueled generating sets from 30 – 90KVA to be used in the Australian mining industry. The design brief required us to design an acoustic enclosure and generating set control system that would meet the stringent compliance requirements for natural gas fueled generators used in Australia. This was achieve with 90% of design and manufacturing done "in-house". Our first delivery was shipped in late February. The Caterpillar natural gas engines will be installed once the units arrive in Australia.

OUR BUSINESS PARTNERS